Samsung and Huawei dominate 5G smartphone market in Q1 2020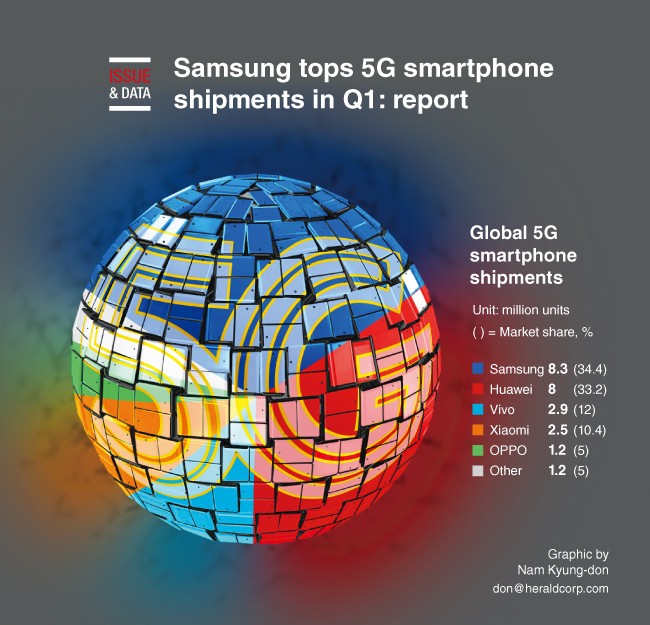 Samsung was the leader in global shipments of 5G smartphones for the first three months of this year, reports The Korea Herald. Among the Top 5 companies, only Samsung is not based in China.
The South Korean tech giant shipped 8.3 million units out of the total 24.1 million for the quarter. This works out to 34.1% market share.